Company Background
Avira was founded in Germany in 1986 by Tjark Auerbach. The company currently employees more than 500 people and has offices in the US, China, Romania, and the Netherlands.
Awards & Prices
While Avira's Antivirus Pro has won multiple awards, the most recent was in December 2018. The software went up against other programs in the Real-Word Protection Test done by AV-Comparatives, an independent organization that assesses and test antivirus software. It scored top marks in both the False Positives and Protection categories, gaining the prestigious Advanced+ certification.
Also in December 2018, Antivirus Pro won the Top Product badge in AV-Tests monthly consumer product testing, scoring perfect marks in all three categories of Performance, Protection, and Usability.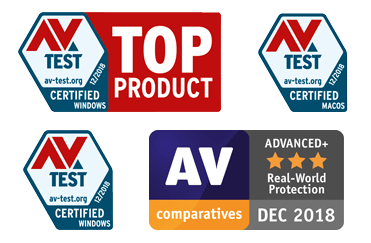 Security Features
Avira offers both a free and upgraded versions of their award-winning antivirus. All versions offer outstanding protection against viruses, adware, and spyware. They will also take the added steps of blocking all know ransomware attacks as well as infected and/or phishing sites. The mid-tier paid version goes a few steps farther and will also protect you from evolving ransomware.
As mentioned above, the Pro version has received multiple industry awards. For example, in every month of 2018, they attained award status. According to AV-Comparatives latest testing, Avira Pro blocked and outstanding 98.8% of all malicious attempts. That's an antivirus you can have faith in!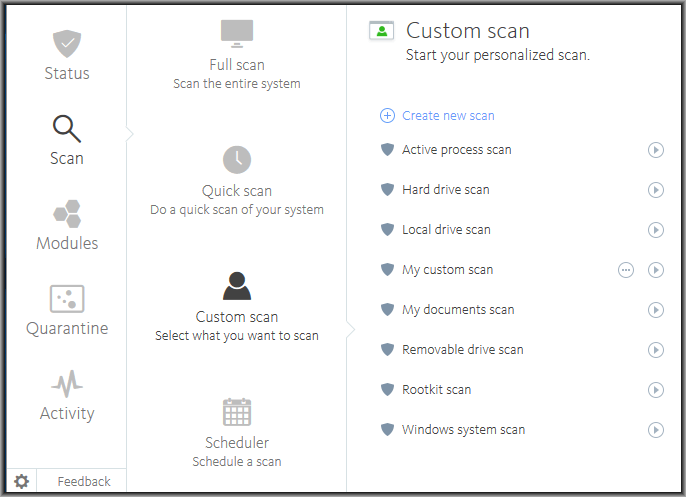 Additional Features
Looking for an antivirus package with a few more features? Take a look at the Avira Internet Security Suite. You get the added benefit of passwords that are auto-generated and stored. No more keeping your passwords in a spreadsheet.
Want to access content from anywhere in the world or surf anonymously? Avira's Prime Suite includes Phantom VPN Pro as well.
Ease of use & Performance
Whatever package you choose, you can be sure Avira won't bog down your system. The software is lightweight and fast, so your system's performance is never impacted by whatever processes your antivirus is running.
On both mobile and desktop, the UI (user interface) is clean and easy to navigate.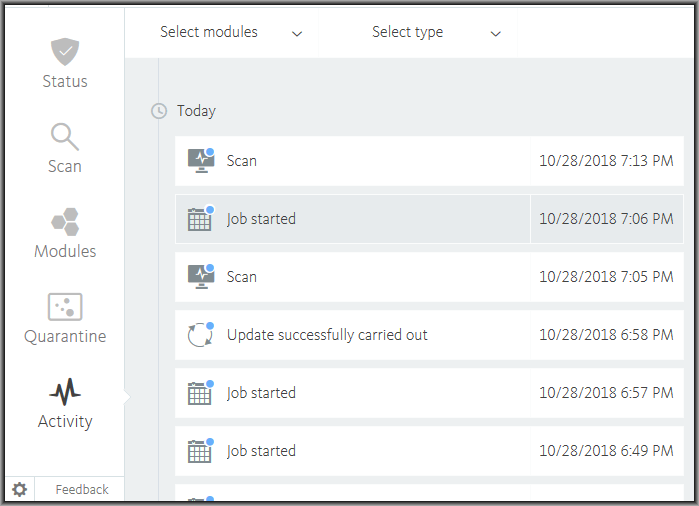 Number of licenses & Package Details
Depending on the package you purchase, you're covered for either 1 or 5 devices.
Choosing to be billed annually does save you money, so this is considered the best deal.
As far as the different packages go, I think I would jump right to the Prime package since it includes a VPN. The mid-package does include a Password Manager, which is great, but I do believe, even at the significant increase in price, you're getting a better deal.
Customer Support
Avira doesn't offer chat support but they do have both phone and email support for customers who have premium products. They also have an extensive knowledge base, so quick answers are often available.
Bottom Line
If you're in the market for new antivirus software, you can be confident Avira and one of its packages will meet - and exceed - your needs. Quite a few of their services are also offered ad hoc, which I think is a huge bonus for those that like to pick and choose in order to create a package specific to their needs.
When you check Avira's price range against its competitors, it does seem to be a bit pricey at first glance. However, when you take into account the coverage and protection features it offers, as well as the standards it meets, you'll realize the price is justified.
All that and it's available on all top desktop and mobile operating systems. Who could ask for more?