Company Background
Panda Security was founded in 1990 in Madrid, Spain. In 2005, they were ranked the fourth largest antivirus vendor in the world. They have subsidiaries throughout the US and UK as well as franchises in 44 countries. In 2009, the US subsidiary moved its headquarters to Orlando, Florida. The company currently employs approximately 450 people and has an estimated annual revenue of $66.1M.
Awards & Prizes
Panda Security consistently racks up Editor's Choice awards and trophies. Some notable past awards include multiple Real-World Protection tests from AV-Comparatives for Panda Antivirus. Other awards include an Editor's Choice award from PCMag, also for Panda Antivirus.
And by the way, should you be looking for a business solution, Panda is the clear winner with their Adaptive Defence software. IT Pro, who is ranked as one of the UK's most influential tech sites, awarded a five-star review for Panda Adaptive in September 2018.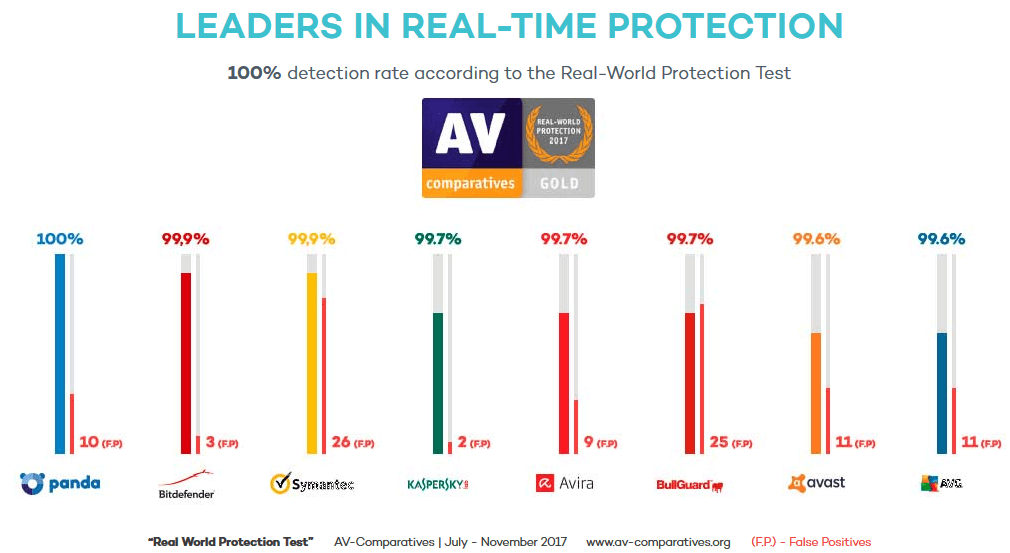 Security Features
For the average household, my opinion is that Panda Dome Advanced is probably the best package. It includes antivirus, wi-fi protection, a personal firewall, as well as protection against ransomware and all types of viruses. On top of that, it also offers parental controls.
According to a review by PCWorld, Panda Wi-Fi protection allows you to see what's going on with your network at a glance. And while its user-interface may not be completely intuitive, the level of security auditing you get to your router is immediate and helpful. If the connection mode on your router isn't deemed to be secure enough, Panda will recommend a change.
Panda has received some impressive test results from AV-Comparatives. It's important to note that while these tests are based on Panda's free antivirus program, however, the same components are used on the premium level packages. In its most recent test, Panda blocked 100% of the examples used in its real-world protection test, and 99.99% of the malware examples it was tested with.
There is no question. Those are impressive results.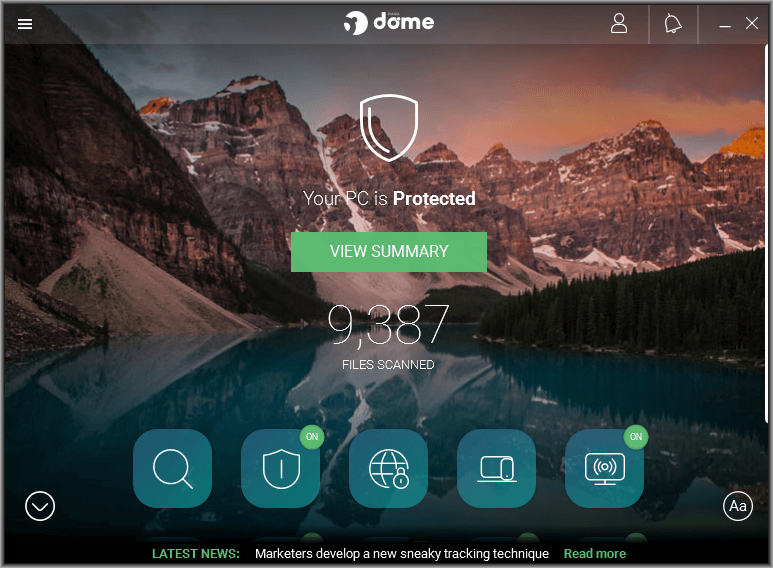 Additional Features
From the free to the premium versions, Panda Security has an excellent suite of features. Features that are easy to implement, offering you complete security on lightweight software that won't slow you down. While limited, the free version is outstanding at what it does.
Their premium packages range from an Essential package to Premium package. The Essential package includes firewall and Wi-Fi protection. Next up, is the Advanced protection package which also includes protection against ransomware, and all viruses, as well as parental controls. Their Complete package, which is the next level up ads on data protection and a password manager, while the top tier package, Premium, adds on a premium, full-featured VPN.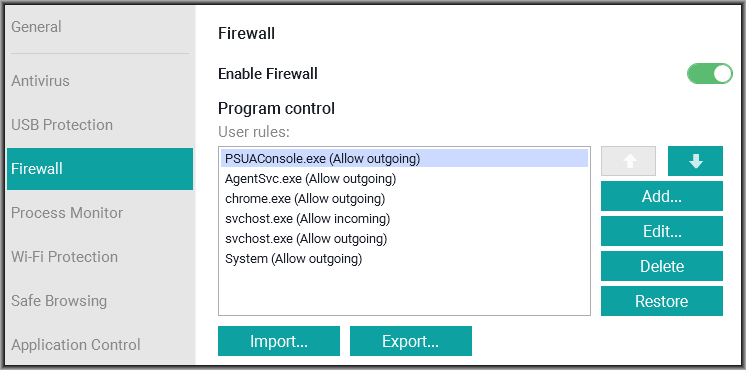 Ease of Use & Performance
Panda has a good clean UI (user interface) that are unified across all devices. It's user-friendly and easy to navigate. Another plus is all of Panda's programs are lightweight, meaning they're not going to use up system processes and slow down other open programs.
Number of Licenses and Package Details
Antivirus for Window consists of four different levels of protection while Antivirus for Mac consists of two levels of protection.
The Windows version has Panda Dome Essential, Panda Dome Advanced, Panda Dome Complete and finally Panda Dome Premium. If you are a Mac user, your options are Essential or Premium.
Note they all come with free trials, so you do have the chance to test before making a purchase decision.
Panda Security offers an astounding array of features. If you spend a lot of time online surfing, downloading or whatever else, those features will ultimately be a good deal for you.
Customer Support
For those who are looking for an antivirus backed by exceptional support, look no further than Panda Security. Standard support is offered by phone Monday to Friday 8 AM to 5 PM, and for those with a premium package, 24/7phone support is offered. Web support and email is also available and Panda is one of the highest ranked organisations in terms of support in the antivirus business.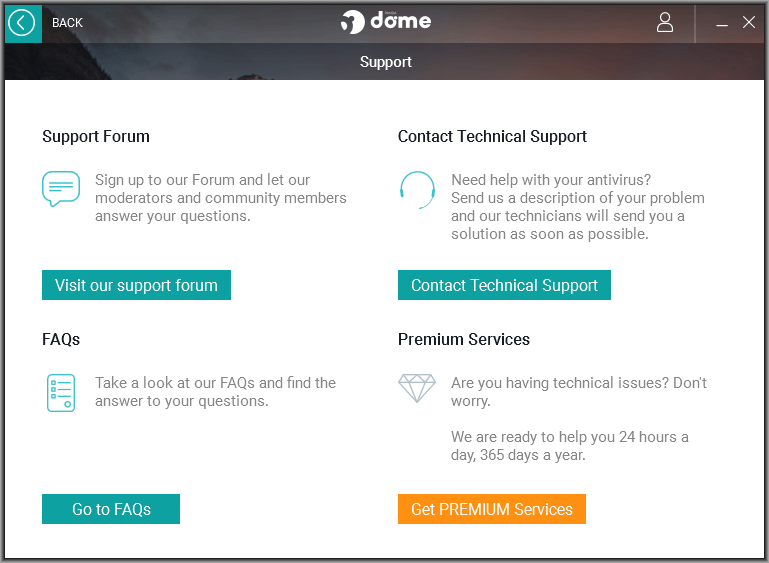 Bottom Line
Even the free antivirus package Panda offers at no charge offers outstanding protection. So it only stands to reason that the premium packages offer much more. And while the premium software is not cheap, and that can't be disputed, it's well worth the price. When it comes to antivirus software, Panda know what they are doing.